Start

28 May 2022

End

25 June 2022

Artist

Meneline Wong
Altro Mondo was where everything started for visual artist Meneline Wong, M.D. It's here where she sold her first artwork and exhibited her first solo show. For this reason, Wong has cultivated an affinity for the space and the possibilities it holds. During the pandemic, Wong experienced plenty of uncertainty and isolation, as with everyone in the world.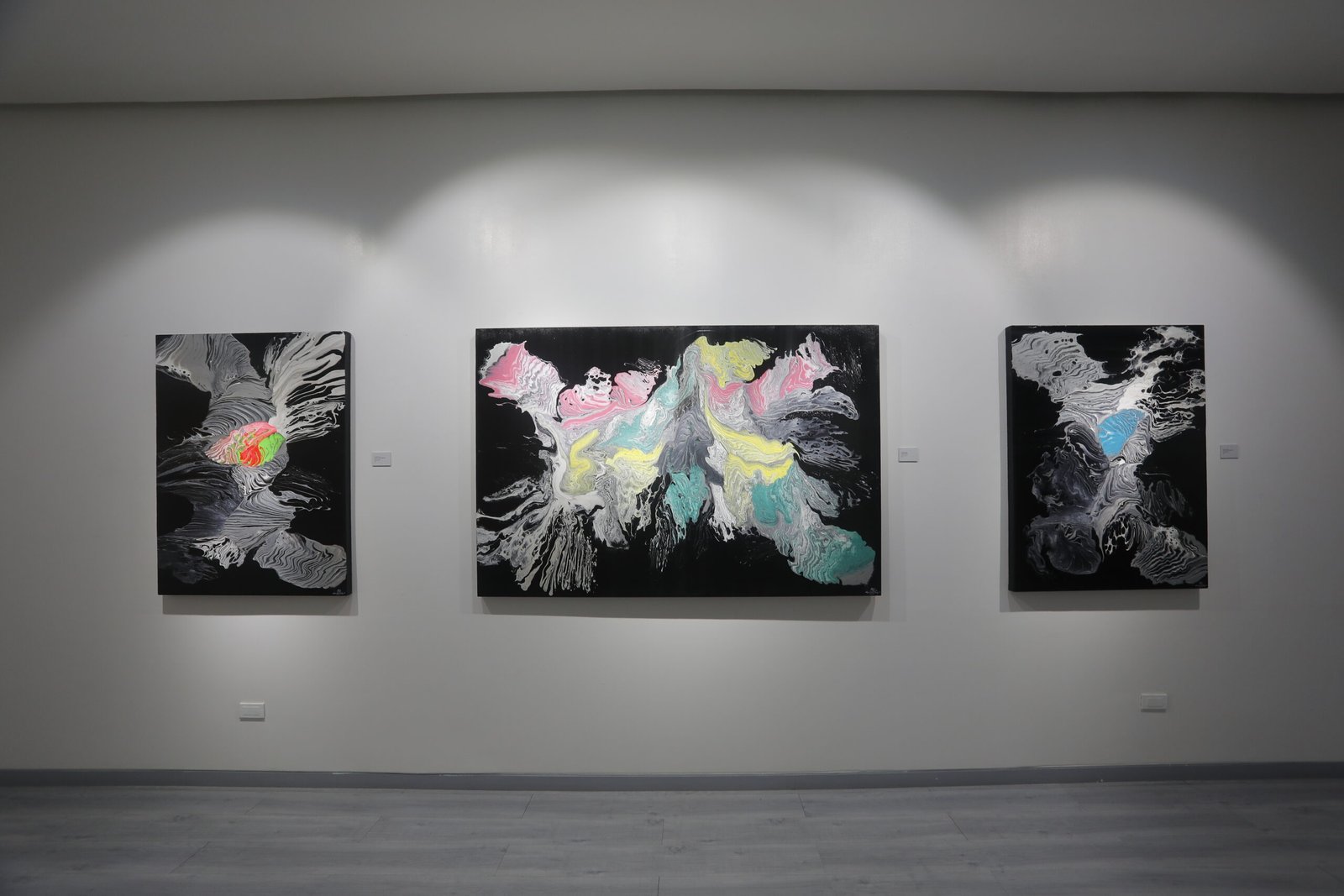 Now, as restrictions have eased and the world has learned to handle and cope with the current healthcare crisis, Wong has decided to come home to "where it all began" with yet another solo exhibition featuring her signature abstract mineral-like works. In the show, aptly titled "Where It All Began", Wong reflects on her creative roots and the community that has helped her artistic practice flourish.
Meneline Wong began painting in 2017. She entered the GSIS National Art Competition in 2019, winning 2nd place in the non-representational category beating 928 other entries. She is also the first woman to ever win a major art award for GSIS. She also bagged 1st place in the first Robinsons Land National Art Competition.
As a practicing obstetrician-gynecologist, Wong attempts to bridge the gap between the sciences and the arts through the use of gravity and phosphorescence, resulting in canvases teeming with controlled chaos and beauty. Wong paints with movement. In studying the viscosity and density of the pigments that she uses, her paintings become gravity-dependent. She utilizes vibrant colors that are contrasted with a stark black and white background, as well as gold specks to signify prosperity.